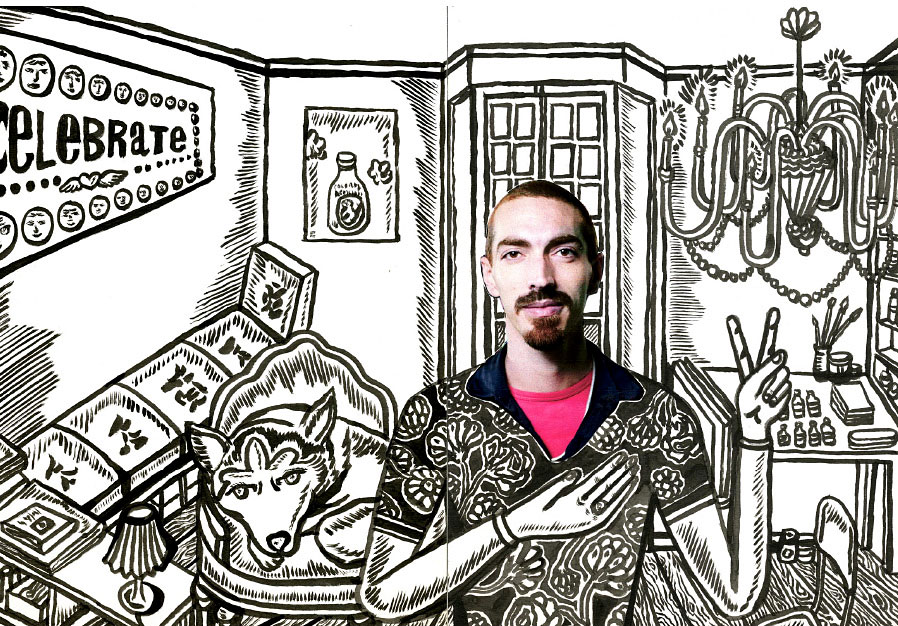 Born in Lisbon in 1979. As of 2010 he stopped signing his artwork as Ivo Moreira and began signing Bassanti.
In 1997 he completed Curso Geral de Artes, Escola António Arroio, immediately beginning his studio artwork at Ateliers de S. Paulo, in Lisbon.
In 1999 he was invited to pursue his painting artwork at Galeria Zé dos Bois where he stayed as an artist‑in‑residence until 2013.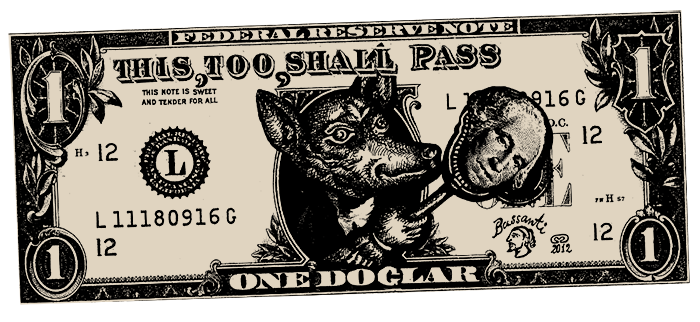 In 2007 he briefly attended Faculdade de Belas Artes de Lisboa where he soon realised that the academy could no longer offer him the sustainability he needed for his search, and as a result he has followed a path where his knowledge of things is essentially empirical.
His artwork conveys an intense autobiographical search of a primarily intuitive nature in which the building process is increasingly more relevant in terms of the final outcome. His personal path and artwork mutually influence one another merging into one sole movement where actions, experience, artwork and thought continuously unfold one another. In this regard, his travels have soon begun to play a fundamental role in his evolution and growth, offering essential platforms for understanding the contexts within which he operates. By questioning what is familiar and by being permeable to assimilate what is new, his artwork reflects a constant journey inside and outside himself.
Since 1995 he has consistently worked on graphic diaries and artist books as a means to record his travels.
He has been in several artist residencies, among which: Basel (1997), sharing the studio of painter Daniel Böemle; Salvador da Bahia (2000‑2001) and Goa (2003‑2004), in independent studios; Morocco (itinerant); Berlin (2007 and 2010), at Spukkommune; New York (2009), at Point B; Paris (2010), at 59 Rivoli; Hamburg (2010), at Gängenviertel; Porto (2011), at Casa Amarela; Tarrafal, Cape Verde (2013); Chiang Mai, Thailand, at Lhompran Centre (2014).
Since 2010 his artwork has stretched over more diversified scenarios beginning to explore other areas (through the eyes of painting) such as writing, music, performance, photography, video, textiles, silk screening, mural painting, installation and cooking, sometimes working in partnership with other artists.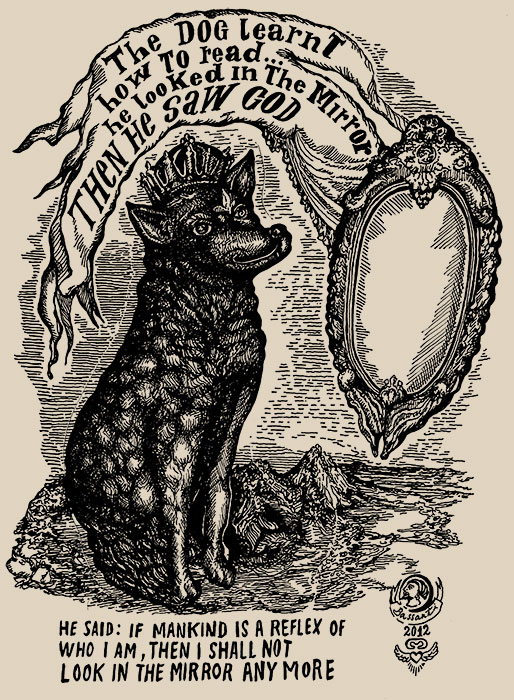 Born in Lisbon, Portugal, in 1979
Since 2010 signs his artwork as BASSANTI
Since 1995 he has consistently worked on graphic diaries and artist books as a means to record his travels
1997
Completes Curso Geral de Artes II, Escola Secundária de Ensino Artístico António Arroio, Lisbon, Portugal
1997-1999
Develops his painting artwork under the guidance of painter Luísa Soeiro at Associação dos Ateliers de S. Paulo (independent association of artists' studios), Lisbon, Portugal
1997
Lives and works in Basel, Switzerland, for three months, sharing the studio of painter Daniel Boëmle
1999-2013
Artist‑in‑residence at Galeria Zé dos Bois, Lisbon, Portugal
2001
Lives and works in São Salvador da Bahia, Brazil, for three months
2003-2004
Lives and works in Panjim, Goa, for one year, setting up his studio at a former court house in Panjim, Goa, where he develops his mobile studio project "Enetic Studio"
2008
Attends the painting course at Escola Superior de Belas Artes de Lisboa, Lisbon, Portugal
2010
Starts the project "Zig Zag Sheriff" in partnership with Veruscka Gírio (Astronauta Mecânico), a cross of many supports and registries (video, photography, painting, performance and music) shown live
2010
Gets back to his poetic writing and has been doing so since then. Some of the texts lead to a "spoken word" music project called "Sound Landscapes"
2010
Starts the project "Naked On Your Lap", in which clothes are used as a support for painting, silk screening and embroidering, creating sculptural pieces called "Wearable Paintings", at Galerie 59 Rivoli, Paris, France
2011
Starts the silk screen printing studio "PictNik", initially at Galeria Jorge Shirley, and later on as an independent mobile project
2013
Residence‑in‑art of community nature including the painting of several murals on public buildings with the participation of the local community, Tarrafal, Cape Verde
2014
Residence‑in‑art at Lhompran Centre, Chiang Mai, Thailand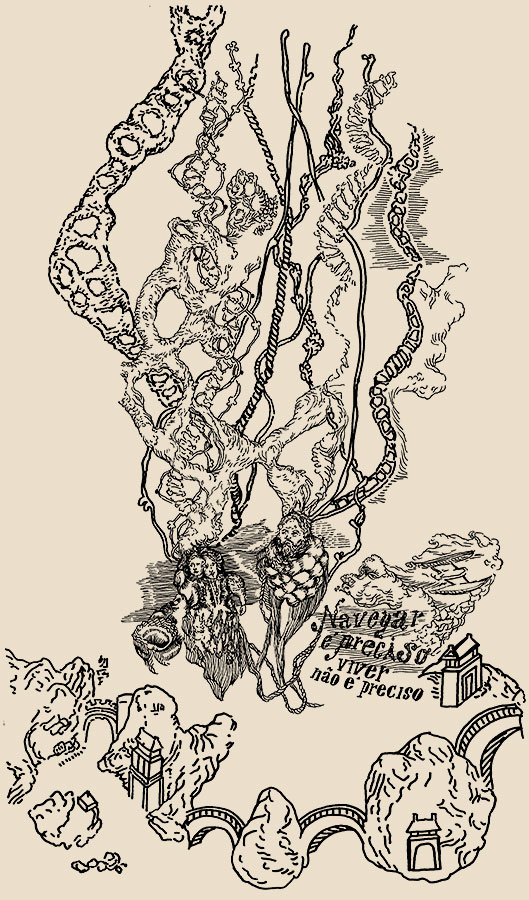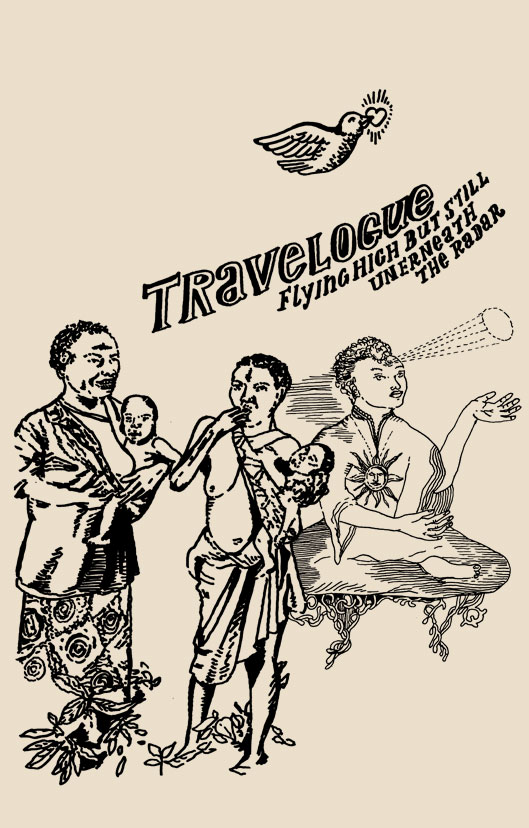 Solo Exhibitions
2015
"The Fundamental Value of Making", Flores do Cabo, Sintra, Portugal
2012
"Travelogue – Flying High But Still Underneath The Radar" (artist residency, exhibit + performance), Naehsalon Nathlos, Vienna, Austria
2012
"Project For a Perfect Garden – Will This Be The Best Of Times, Will This Be The Worst Of Times Or Will It Be Just Another One Of Those Times", Tivoli Hotel, Lisbon, Portugal
2010
"Funky Wall Paper", Galeria Jorge Shirley, Lisbon, Portugal
2009
"Solitude Park", Open Studio, Point B, New York, USA
2009
"Gifts From Where I've Been" Part II, Sala do Veado, Museu Nacional de História Natural e da Ciência, Lisbon, Portugal (Cat.)
2009
"Gifts From Where I've Been" Part I, Galeria Jorge Shirley, Lisbon, Portugal (Cat.)
2008
"I Want to Go With You!", Sala do Veado, Museu Nacional de História Natural e da Ciência, Lisbon, Portugal (Cat.)
2007
"All and All There's Something To Do", Showroom Berlin, Berlin, Germany
2006
"Birds Will Come And Eat Your Dessert", Galeria Armazém, Lisbon, Portugal (Cat.)
2005
"Melhores Amigos Para A Vida – Best Friends 4 Life" – Galeria Zé dos Bois, Lisbon, Portugal
2004
"Mandalaya 2004", Amrita, Goa, India
2002
"Landscapesoflove", Galeria Santa Clara, Coimbra, Portugal
2002
"Pancakes 4 India", Espaço Aberto / Caminus, Lisbon, Portugal
2001
"Jambalaya 2001", Galeria Zé dos Bois, Lisbon, Portugal
2000
"My Favourite Pink", Galeria Santa Clara, Coimbra, Portugal
Performance
2013
"A Lebre", Zig Zag Sheriff Project, AVAV, Museu Nacional de História Natural e da Ciência, Lisbon, Portugal
2013
"Le Livre – Quand On Déplie Une Chose Elle S'Ouvre Sur Elle‑Même", Zig Zag Sheriff Project, AVAV, Galerie 59 Rivoli, Paris, France
2012
"Summertime Fizz" (poetry and music performance in partnership with Vera Prokic), Capela do Palácio Montereal, Lisboa, Portugal
2011
"Kitchen Blues" (poetry, music and cooking performance), Kolovrat 79, Lisbon, Portugal
2011
"Fake Coffee-Café Falso" (poetry performance in partnership with André Fradique), Liberdade Provisória, Lisbon, Portugal
2010
"Dance for Shiva's Armipts #2", Gängeviertel, Hamburg, Germany
2010
"Dance for Shiva's Armipts #1", Nuit Blanche, Galerie 59 Rivoli, Paris, France
2010
"Zig Zag Sheriff Project", Spukkommune, Berlin, Germany
2010
"Zig Zag Sheriff Project", Gängeviertel , Hamburg, Germany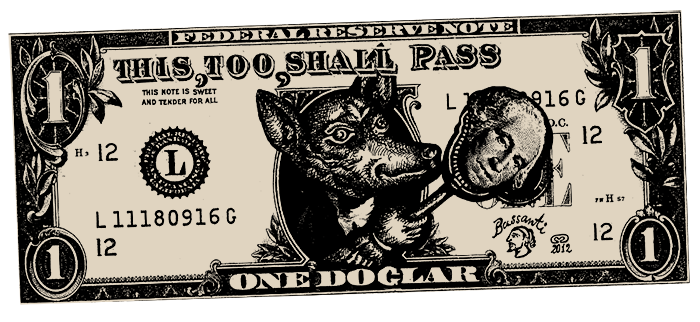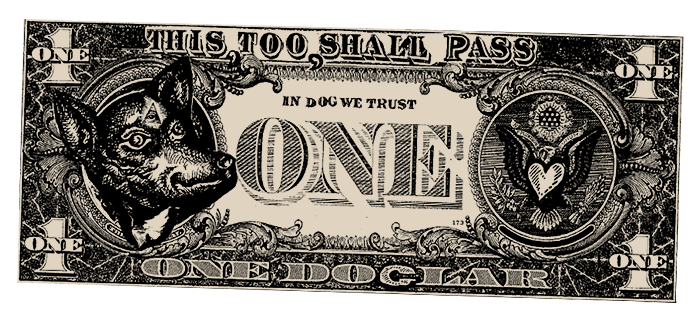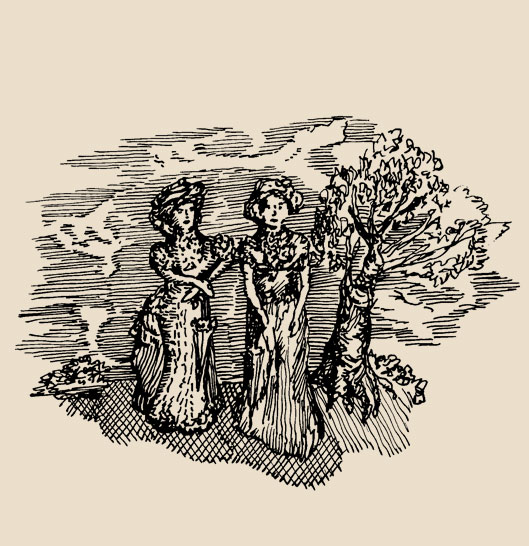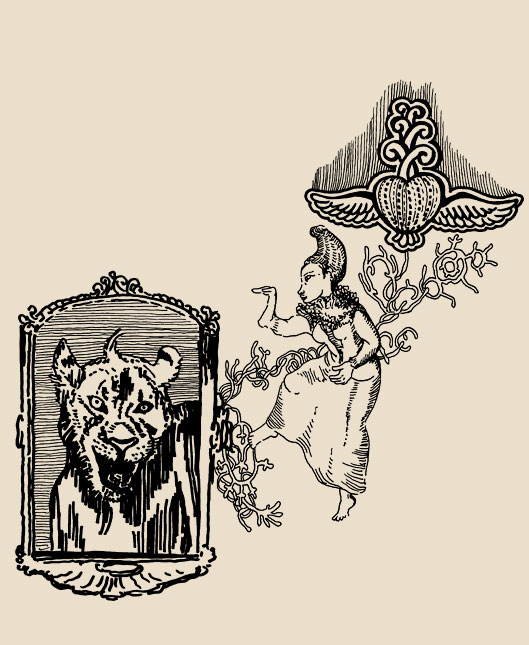 Group Exhibitions
2015
"Timbrés", Galerie 59 Rivoli, Paris, France
2012
"God Factor", Mosteiro de Tibães, Braga, Portugal
2012
"Coração, o centro do nosso universo", HUC, Coimbra, Portugal
2012
"Return", Sala do Veado, Museu Nacional de História Natural e da Ciência, Lisbon, Portugal
2011
"Work In Progress/Garrett 60", Rua Garrett nº 60, Lisbon, Portugal
2011
"Project For A Butchery – How to Keep Warm When One's Heart is Cold", Comércio e Arte no Bairro Alto, butcher's shop, Lisbon, Portugal
2011
"Open Studios", Casa Amarela, (artist residency), Porto, Portugal
2011
"PictNik", Galeria Jorge Shirley, (artist residency), Lisbon, Portugal
2010
"Arte Ocupa – Lisboa – Paris – Hamburgo", Gängenviertel, (artist residency), Hamburg, Germany
2010
"Arte Ocupa – Lisboa – Paris – Hamburgo", Galerie 59 Rivoli, (artist residency), Paris, France
2010
"Arte Ocupa – Lisboa – Paris", PAV 28 (artist residency), Lisbon, Portugal
2010
"Cabinet d' Amateur", Museu Nacional de História Natural e da Ciência, Lisbon, Portugal (Cat.)
2009
Contemporary Art Fair, Stand of Galeria Jorge Shirley, Lisbon, Portugal (Cat.)
2009
"Diários Gráficos. Desenho em Cadernos", Centro Cultural de Lagos, Portugal (Cat.)
2009
"Diários Gráficos", Biblioteca Municipal de Odivelas, Portugal
2008-2010
"Garbage Pin Project" , Galeria MCO, Porto, Portugal; Galeria Articula, Lisbon, Portugal; Silk Gallery, Antwerp, Belgium
2008
"Estação Europa 2019", Plataforma Revólver, Lisbon, Portugal
2007-2008
Group artist residency, Galeria Zé dos Bois, Lisbon, Portugal
2007
"Ne Travaillez Jamais", Galeria Rosalux, Berlin, Germany
2006
"22 Viajantes", La Moneda, Lisbon, Portugal
2005
Contemporary Art Fair, Stand of Galeria Módulo, Lisbon, Portugal (Cat.)
2005
"Pintura, Pintura, Pintura", Galeria Módulo, Porto, Portugal
2004
"Correi Lágrimas Minhas, Disse O Polícia", Galeria Zé dos Bois, Lisbon, Portugal
2003
"Veneer / Folheado (A Multidisciplinary Arts Exchange Project)", Catalyst Arts, Belfast, Northern Ireland (Cat.)
2003
"Os Meus Cromos da Arte Contemporânea", Museu do Ferro, Vila de Torre, Moncorvo, Portugal (Cat.)
2002
"Lost in Music", within the exhibition cycle "Too Drunk to Fuck", A Casa, Lisbon, Portugal
2001-2002
The Sparring Partners Academy Art Collection", Galeria Zé dos Bois, Lisbon, Portugal (Cat.)
2001
"Afrikaondaroad 2001", within the "Monandêngue Candengues Exhibition", Espaço Maus Hábitos, Porto, Portugal
2000
"Arte em Diálogo com os Ciclos da Vida", Convento de Santa Clara, Coimbra, Portugal
1998
"Um Dia, Sete Exposições, Um Vídeo e Um Concerto", Associação dos Ateliers de S. Paulo, Lisbon, Portugal
Other Projects
2012
Design of cd cover for "Novos Talentos FNAC"
2007
Plastic participation – "Global Warning", a performance by Miguel Cunha, Karnart, Lisbon, Portugal
2006
Plastic participation – "Movimentos Perpétuos – Tribute to Carlos Paredes", a film by Edgar Pêra, Lisbon, Portugal
2004
Plastic participation – "Visões, Equações, Radyações!!!", CineConcert by Edgar Pêra & Nuno Rebelo, Galeria Zé dos Bois, Lisbon, Portugal
2001
Scenic art – "Portucalidades II", Perfinst by Luís Castro, Teatro Viriato, Viseu, Portugal
Site Specific
2013
"Beauty is All Worth Saving", mural painting, 2x2m, ME108, Lisbon, Portugal
2011
"PictNik", mural painting, Dim. variable, Lisbon, Portugal
2010
"10 Angels for the Bliss" – mural painting, 2×2.80m (x 10), Lisbon, Portugal
2010
"05 Angels for the Bliss"- mural painting, Lisbon, Portugal
2010
"Energetic Progress" – mural painting, Dim. variable, Spukkommune, Berlin, Germany
2010
"The Wave", mural painting, Dim. variable, private collection, Lisbon, Portugal
2009
"Angel #4" – collective mural painting, Dim. variable, New York, USA
2009
"Blessing For The House", mural painting, 16x5m, private collection, Sintra, Portugal
2006
"Angel #3", mural painting, 2x3m, Berlin, Germany
2005
"TV Trip " 2.20×5.50m, Museu da Resistência, Lisbon, Portugal
2005
Group mural painting, 6x5m, Galeria Zé dos Bois, Lisbon, Portugal
2005
"Angel #2", mural painting, Dim. 2×2.50m, Galeria Armazém, Lisbon, Portugal
2004
"Angel #1", mural painting, Dim. 3x4m, "Velho Building", Panjim, India
2004
Mural painting during opening, Dim. 6x5m, Galeria Zé dos Bois, Lisbon, Portugal
2003
"A Bar Scene For ZDB", acrylic on canvas and mural painting, Dim. variable, Galeria Zé dos Bois, Lisbon, Portugal
Bibliography
2015
"Catálogo dos 25 Anos da Sala do Veado", Museu Nacional de História Natural e da Ciência
2010
"Catálogo dos 20 Anos da Sala do Veado", Museu Nacional de História Natural e da Ciência
2008
Diários de Viagem – Desenhos do Quotidiano – 35 Autores Contemporâneos, Eduardo Salavisa, Quimera